Compact sewage treatment house 400 POOL Surface Neptuno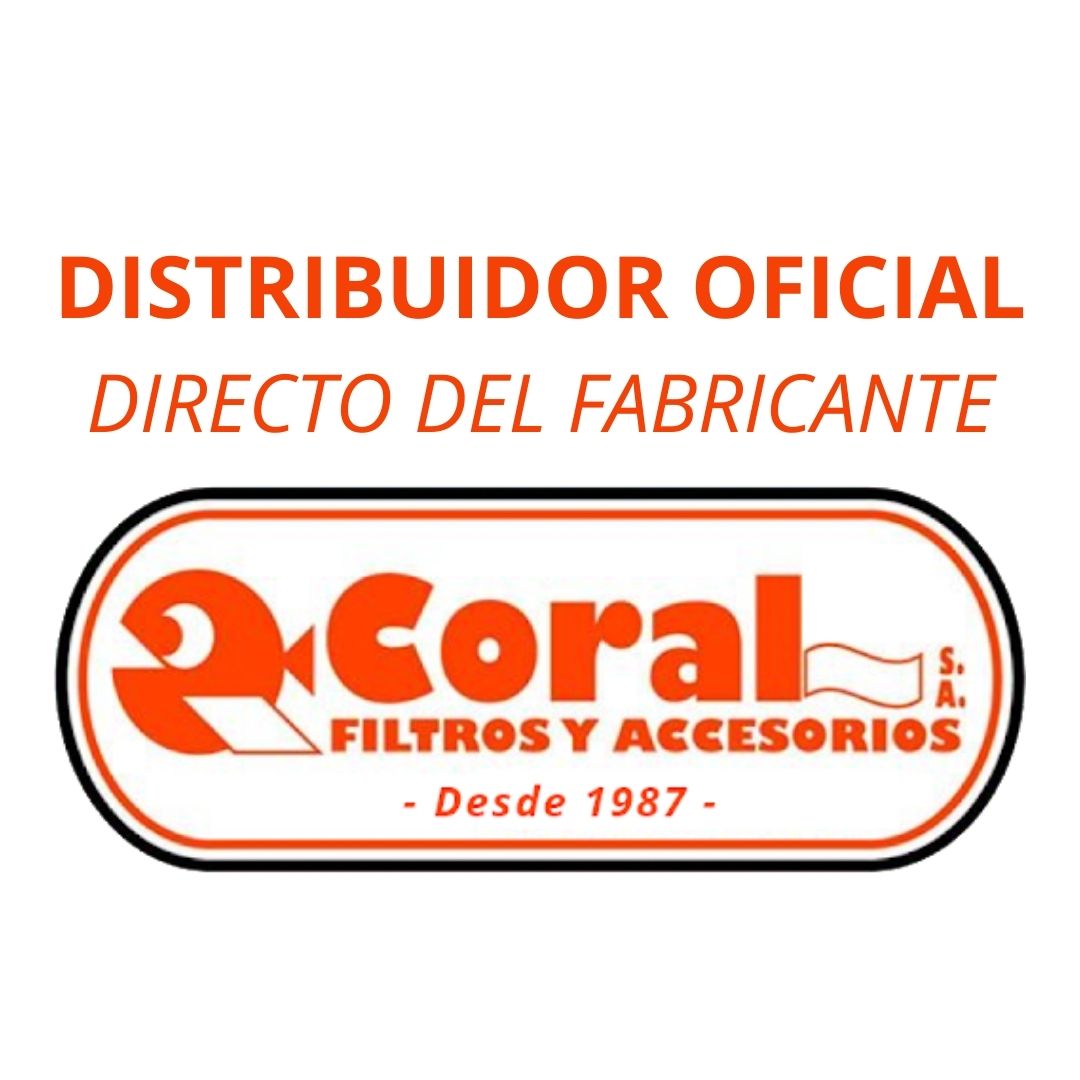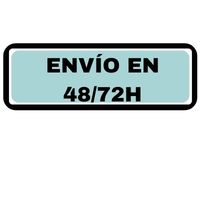 CASETA DEPURADORA NEPTUNO con filtro para piscina
- Filtro Neptuno Ø 400
- Bomba Powerline de 0.5 CV ó Atlantic de 0,5cv 
Para Piscinas hasta 30m3
COMPLETA TU DEPURADORA (opcional):
Product customization
Don't forget to save your customization to be able to add to cart
Compacto caseta depuradora 400 Superficie Montado Coral
Caseta depuradora con instalación completa de fontanería. Con ésta depuradora tienes todo lo que necesita tu Piscina para filtración. Sólo tienes que conectar la caseta con los tubos de Tu Piscina y listo!
Conexiones a 50 mm Ø
Caseta de superficie en PVC con dos puertas y la tapa abatibles para cómodo manejo del equipo.
En el interior de la depuradora, tubos y accesorios en PVC, válvulas de bolas.
Bomba Autoaspirante Atlantic, con tapa de policarbonato transparente de fácil apertura, Cesto prefiltro de 1.1l, muy silenciosa y auto-cebado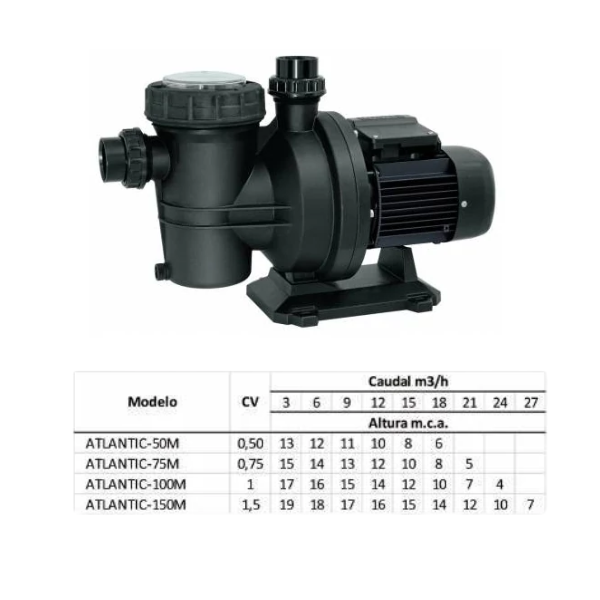 Filtro Inyectado en  material plastico, modelo Neptuno de marca Coral.  Incluye la valvula selectora de 6 vías, con la tapa de fijación tornillo.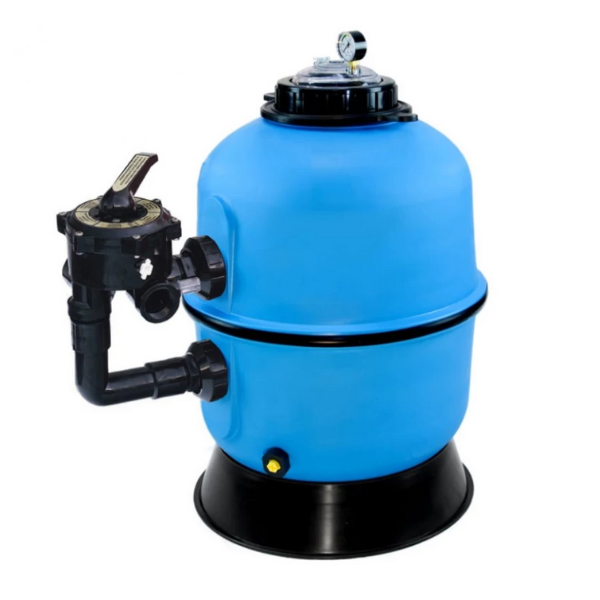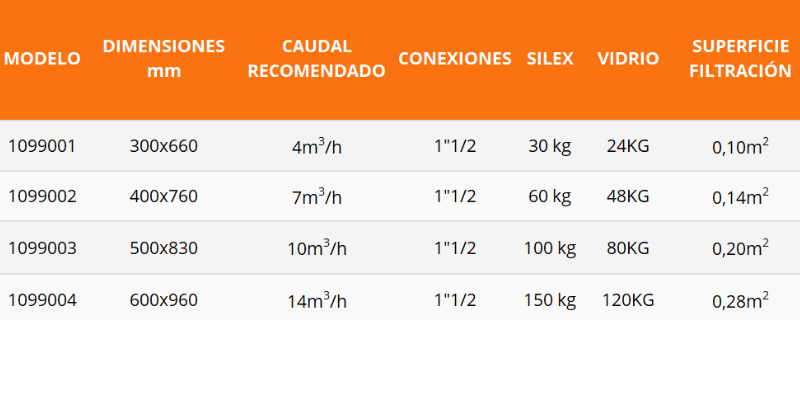 Cuadro eléctrico opcional. Para el funcionamiento de equipo de filtración

es necesaria la electricidad.  El cuadro eléctrico está compuesto por un reloj programador (marcha/paro/automatico), magnetotermico y disyuntor. Si tu piscina tiene iluminación, se ha de pedir el cuadro con transformador, según la cantidadtotal de los W de los proyectores  (Cuadro eléctrico con transformador de 63W ó Cuadro eléctrico con transformador de 300W)

Cuadro eléctrico no viene colgado, para que el cliente lo pueda colocar según su comodidad.

(Focos no incluidos)
Vidrio Ecofiltrante para filtro opcional. Mejora el rendimiento de filtro, no crea bacterias ni se apelmaza. Respetuoso con el medio ambiente, de duración ilimitada. Ahorro de agua en los lavados de filtro hasta un 25%. Al elegir la opción con vidrio, le llegará cantidad suficiente para el filtro adquirido.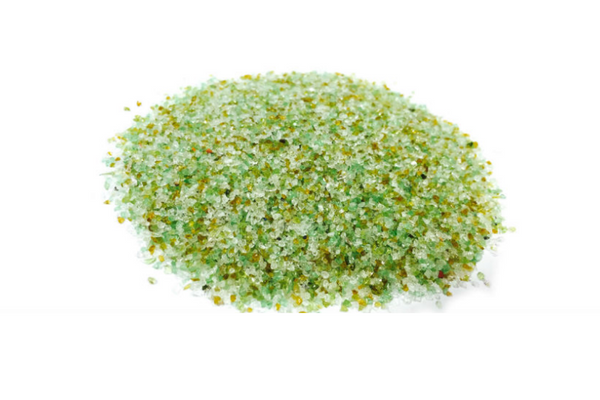 Válvula antiretorno opcional. Se recomienda instalar la válvula de antiretorno si la bomba autoaspirante queda medio metro por encima del nivel de agua de la piscina. De esta manera evitamos a que la bomba se quede sin agua.
ESQUEMA FILTRACIÓN PISCINA: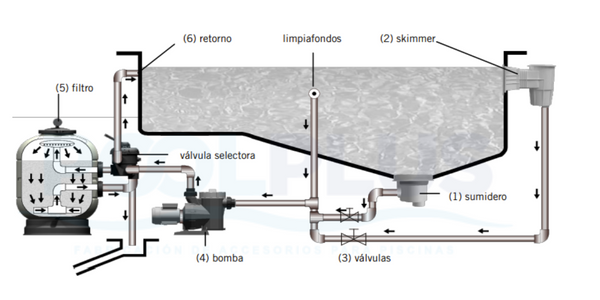  Reviews (0) - Review moderation 
---
There are no reviews for this product yet.
Spare parts for this product
Más Surface Mount Compacts que podrían interesarte