Other categories

Special Offers

New self-cleaning salt electrolysis systems for applications in swimming...

Special Offers

Zodiac Vortex OV 5300 SW PRO 4WD pool cleaner The Zodiac Vortex OV...

Special Offers

Thrichlorine compounds 25kg, Clorlent tablets of 250g. 

Special Offers

 LED LIGHT SLIM PLUS OF 25W WHITE                     25W...

    FLAT RGB LED LIGHT SLIM PLUS OF 25W                     25W...

Special Offers

Oval shaped white sheet steel wall pool Gre Dream Pool Bora Bora...

Spare parts for swimming pools

Spare of Electrode Idegis Domotic

Idegis Domotic cell electrode replacement . The replacement electrode you...

Spare Pipe for the Shower CRM

Replacement shower pipe set Shower replacement model 203040R02

Filtration

Special Offers

ABOVE GROUND HOUSING WITH NEPTUNO FILTER Booth mounted for surface...

Offers

With a compact design, the Dolphin E30 is a robot with advanced features...

Pool bottom and wall cleaning with a maximum length of 10 meters, in a...

The new Dolphin E20 robot cleans the bottom and walls of the pool....

Dolphin E10 Outlet is ideal for all types of small pools. Light....
Neptuno Filter Purification Pool with Selector Valve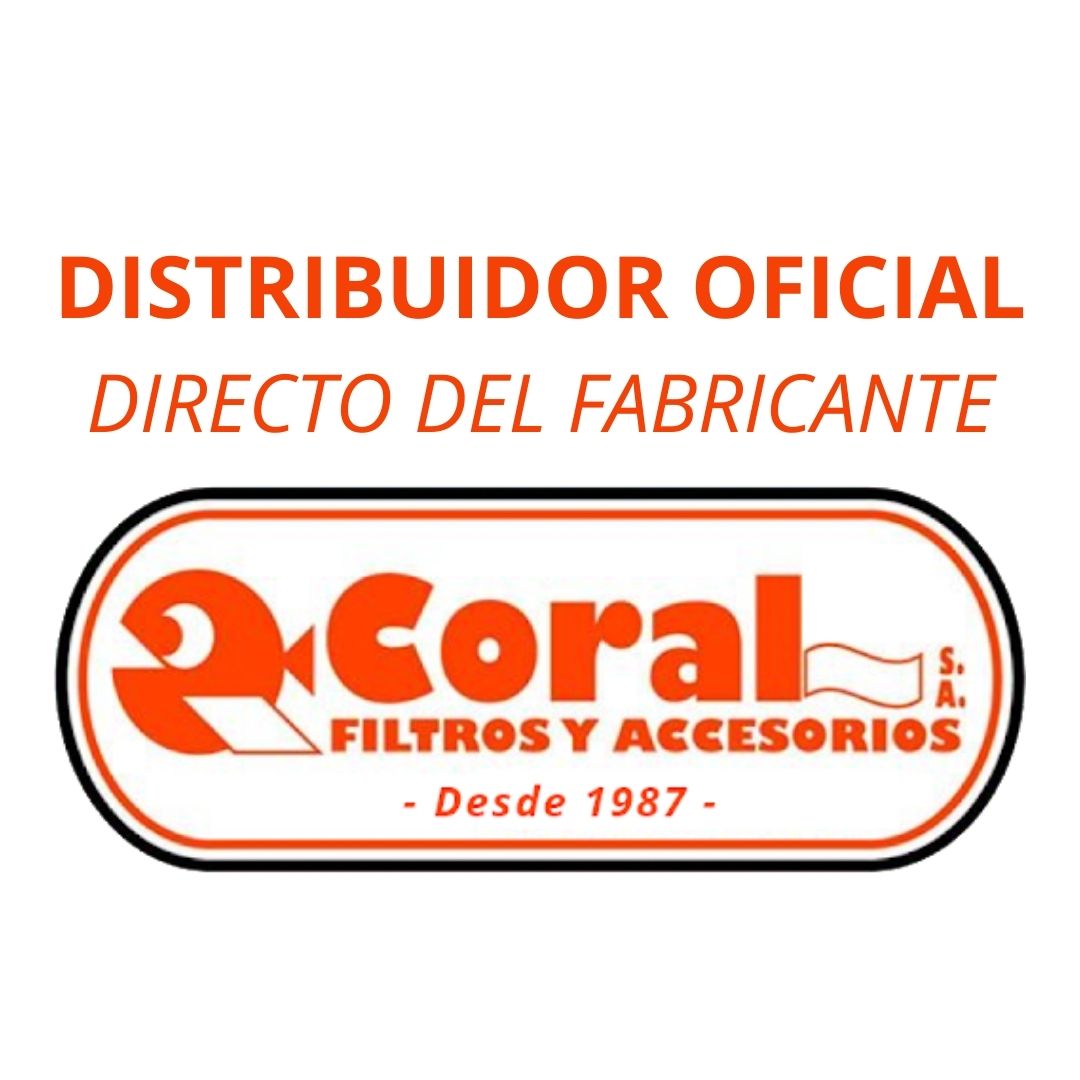 OFFER VALID UNTIL 7TH OF JANUARY 
Neptuno Filter Pool Treatment Plant injected in plastic material
Color blue
Mounted on a round plastic base.
Transparent lid, screw closure by nut
Includes Coral 6-way side valve, pressure gauge, and manual and automatic air bleeds.
Neptuno Filter Pool Treatment Plant. Characteristics
Filtration rate: 50 m3 / h / m2
Test pressure: 3.5kg / cm2
Working pressure: 0.5 to 1.5 Kg / cm2
Maximum working pressure: 1.6 Kg / cm2
Maximum working temperature: 50ºC
Sand Drain size: 0.4 to 0.8 mm
Spare parts for this product
Más Filters que podrían interesarte