Dolphin E20 robot pool cleaner Outlet
The new Dolphin E20 robot cleans the bottom and walls of the pool.
Recommended for pools 8-10 meters long, with a large capacity Easy-clean cartridge filter and practical top access.
Automatic Pool Cleaner E20 Dolphin Outlet
Light and compact, it is ideal for all types of pools up to 10 meters in length, even above-ground pools (with rigid walls).
Cleaning the bottom and walls, in a cleaning cycle of 2 hours.
Ergonomic design. Weighing only 6.5 kg, it is easy to handle and easy to empty out of the water.
Large capacity Easy-clean cartridge filter with practical top access.
Tracked traction for perfect grip on all types of surfaces.
Active front brush that rotates at twice the speed of the robot, for optimal cleaning of encrusted dirt on all types of coatings.
CleverClean ™ coverage. Advanced exploration software and navigation system that guarantee perfect coverage of the pool bottom, using the most efficient route.
Dolphin reliability and guarantee. Manufactured by Maytronics, a world leader in the manufacture of robot cleaners for swimming pools.
 
 
E10
E20
E25
E30
E35
E40i
Código

500966

500968

500967

500969

500919

500921

Fondo

Sí

Sí

Sí

Sí

Sí

Sí

Paredes

-

Sí

Sí

Sí

Sí

Sí

Línea de flotación

-

-

-

Sí




con barrido lateral

Sí




con barrido lateral

Sí




con barrido lateral

Cepillos activos

1




delantero

1




delantero

1




delantero

2




delantero + trasero

2




delantero + trasero

2




delantero + trasero

Filtración

Cesto




filtro primavera

Cesta Easy-Clean




filtro primavera

Cesta Easy-Clean




filtros primavera + ultrafinos

Cesta Easy-Clean




filtros primavera + ultrafinos

Cesta Easy-Clean




filtros primavera + ultrafinos

Cesta Easy-Clean multicapa




filtros ultrafinos + cesta prefiltro

Duración del ciclo (h)

1,5 horas

2 horas

2 horas

2 horas

2 horas

1 / 1,5 / 2 / 2,5 horas

Control remoto

-

-

-

-

-

Smartphone




(App MyDolphin Plus)

Longitud del cable (m)

12

15

15

18

18

18

Carro de transporte

-

-

-

-

Sí

Sí

Caudal de aspiración (m³/h)

15

15

15

17

17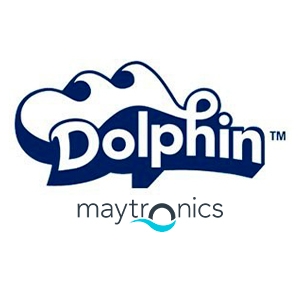 Data sheet
Limpieza (superficie)

Fondo y Paredes

Control remoto

No

Tipo de filtro

Cartucho

Tipo de limpiafondos

Robots
Spare parts for this product
Más Limpiafondos Automáticos Electrónicos (Robots) que podrían interesarte
€517.50
-10%
Regular price
€575.00
Price
€765.00
-10%
Regular price
€850.00
Price