Zodiac OV 5300 Vortex SW PRO 4WD pool cleaner
Zodiac Vortex OV 5300 SW PRO 4WD pool cleaner
The Zodiac Vortex OV 5300 pool cleaner is a unique and exclusive model at Poolplus. The only one in its category with 4×4 4-wheel drive, which gives it a unique cleaning capacity. It is ideal for pools up to 12×6 meters with cleaning capacity for the bottom, walls and waterline of the pool.
Zodiac Vortex OV 5300 SW PRO 4WD pool cleaner. Characteristics
Its functionalities stand out for its excellent suction quality. It uses cyclonic suction (a system patented by the same brand and the only manufacturer on the market that incorporates it), a type of suction and process that allows the cleaner to work for longer in optimal conditions and offer unparalleled washing for all types of pools. . With this aspiration you ensure that the pool cleaner offers all the power during 100% of the washing cycle.
It has a suction power of 17m3/h, being one of the highest on the market. Thanks to its power and the suction mouth it has, 27 cm. It achieves superior performance to any pool cleaner in its category, being very efficient both in cleaning pool bottoms and walls, with a speed never seen before.
It includes three motors, 2 motors for traction and 1 suction motor. By including 2 traction motors, it uses the inversion of these to make the turns without the need to reduce the suction power as it happens with the equipment with two motors.
It has special Contact Plus + brushes, which offer greater adhesion and washing quality to climb the walls much better than the other models in the Vortex range. With this type of adherent brushes, they are responsible for brushing the surface where the cleaner passes, making it not only suck up dirt but also actively brush the surface.
 

Vortex OV 3480

Vortex OV 3505

Vortex OV 5200

Vortex OV 5300SW

Vortex OV 5480iQ

Sistema de tracción

2 ruedas motrices

2 ruedas motrices

4 ruedas motrices

4 ruedas motrices

4 ruedas motrices

Para piscinas de hasta

12 x 6 m

12 x 6 m

12 x 6 m

12 x 6 m

12 x 6 m

Zona de limpieza

Fondo
Paredes
Línea de agua

Fondo
Paredes
Línea de agua

Fondo
Paredes
Línea de agua

Fondo
Paredes
Línea de agua

Fondo
Paredes
Línea de agua

Ciclos de limpieza

2

6

2

2

Múltiple

Duración del ciclo de limpieza

1,5h
(solo fondo)
2,5h
(fondo, paredes y línea)

1 - 1,5 - 2h
(solo fondo)
2 - 2,5 - 3h
(fondo, paredes y línea)

1,5h
(solo fondo)
2,5h
(fondo, paredes y línea)

1,5h
(solo fondo)
2,5h
(fondo, paredes y línea)

De 0,5h a 3,5h

Solo fondo

Fondo paredes y línea de flotación

Solo línea de flotación

Longitud del cable

18 m

18 m

18 m

18 m

18 m

Peso del limpiafondos

9,5 kg

9,5 kg

9,5 kg

9,5 kg

9,5 kg

Cepillos a láminas

●

●

●

●

●

Mando a distancia

-

●

●

●

●

Lift System

-

-

-

-

●

Swivel

-

-

-

●

●

Transporte / almacenamiento

Carro de transporte

Carro de transporte

Carro de transporte

Carro de transporte

Carro de transporte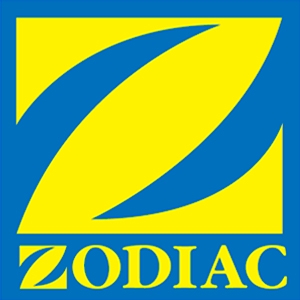 Data sheet
Limpieza (superficie)

Fondo, paredes y linea de flotación

Control remoto

No

Tipo de filtro

Cartucho

Tipo de limpiafondos

Robots

Product type

Pool Cleaners