Zodiac OV 3480 Vortex 2WD Pool Cleaner
Zodiac robotic pool cleaner for cleaning the bottom, walls and water line of private inground pools and removable pools with rigid walls up to 12 x 6 m.
Exclusive Zodiac Vortex technology: powerful and constant cyclonic suction throughout the cleaning cycle.
Vortex cyclonic suction + active cleaning
Patented powerful and constant cyclonic suction, with extra-wide suction mouth.
No filter clogging and no loss of suction.
Great active cleaning capacity with blade brushes.
Compatible with all types of coatings. Includes covers with suction cups for perfect adherence and traction in tile pools.
Two cleaning cycles, easily accessible transport cart and cartridge filter
Transport cart with integrated control unit that allows you to select between 2 cleaning cycles: bottom only (1h 30') and bottom/walls/line (2h 30').
Rigid filter with access through the upper part of the high-capacity pool cleaner (5 litres).
Easy and quick to clean with a simple hose.
Standard filter for fine debris 100μ (filter for very fine debris 60μ and filter for coarse debris 200μ available).
Descriptions:
Types of swimming pool:

private inground pools and above ground pools with rigid walls, recommended maximum 12 x 6 m.

Pool shapes:

rectangular, oval, free shapes.

Pool bottoms:

flat, slight slope, mixed slope, diamond point (except safety edges)

Coatings:

tiles, liner, reinforced PVC, painted concrete.

Cleaning areas:

Background/walls (except stairs)

2 cleaning cycles:

1 h 30 min - 2 h 30 min

Power source:

Autonomous, connection to 230 V before the transformer

Scroll:

Preprogrammed

Traction system:

2-wheel drive

Transmission:

Gears

Brushes:

yes

Lift System:

no

Transparent window:

no

Filter full indicator:

yes

Remote control:

no

Safety:

Beach system, automatic stop out of the water, diagnostics, electronic motor protection
Transport car
WARRANTY 2 YEARS
Vortex OV 3480

Vortex OV 3505

Vortex OV 5200

Vortex OV 5300SW

Vortex OV 5480iQ

Traction system< /p>

2 wheel drive

2 wheel drive

4 wheel drive

4 wheel drive

4 wheel drive

For pools up to

12 x 6 m

12 x 6 m

12 x 6m

12 x 6 m

12 x 6m

Cleaning area< /p>

Bottom
Walls
Water line

Bottom
Walls
Water line

Bottom
Walls
Water line

Bottom
Walls
Water line

Bottom
Walls
Water line

Cleaning cycles< /p>

2

6

2

2

Multiple

Cleaning cycle duration

1.5h
(bottom only)
2.5h
(bottom, walls and line)

1 - 1.5 - 2h
(bottom only)
2 - 2.5 - 3h
(bottom, walls and line )

1.5h
(bottom only)
2.5h
(bottom, walls and line)

1.5h
(bottom only)
2.5h
(bottom, walls and line)

From 0.5h to 3.5h

Bottom only

Bottom walls and waterline

Waterline only

Cable length< /p>

18 m

18 m

18 m< /span>

18 m

18 m< /span>

Cleaner Weight< /p>

9.5kg

9.5kg

9.5kg

9.5kg

9.5kg

Lamella brushes< /p>

●

●

●

●

●

Remote control< /p>

-

●

●

●

●

Lift System

-

-

-

-

●

Swivel

-

-

-

●

●

Transport / storage

Transport car

Transport car

Transport car< /span>

Transport car

Transport car< /span>
< /p>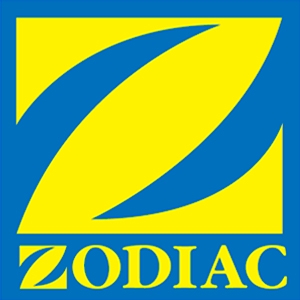 Data sheet
Limpieza (superficie)

Fondo, paredes y linea de flotación

Control remoto

No

Tipo de filtro

Cartucho

Tipo de limpiafondos

Robots

Product type

Pool Cleaners
Spare parts for this product