Zodiac TornaX Pro OT 3200 pool cleaner
Thanks to its intelligent movement system, the TornaX ™ OT 3200 cleaner allows you to achieve complete coverage of the pool bottom and walls without having to worry about a thing. Simple, fast and easy to handle without effort, thanks to being one of the lightest cleaners in its range, it offers a practical benefit in our day-to-day life.
The OT 3200 model is the robot of the TornaX range with ability to clean bottom and walls.
Tracked traction system compatible with all types of coatings.
Active cleaning of floors and walls thanks to its rotating front blade brush.
Intelligent displacement system for optimal cleaning of the bottom of the pool, with total autonomy.
For what type of pools?
Type of pools: inground pools and above ground pools with rigid walls up to 10 x 5 m
Shapes: rectangular, oval, freeform
Lining: Liner, reinforced PVC, painted concrete, tile, polyester hull
Swimming pool size: up to 10x5 m
Generalities:
Cleaning Areas: Background/Walls
Number / Duration of cleaning cycles: 1 cycle - 2h30 (bottom/walls)
Power source: Autonomous, connected to 230 V
Scroll: Preprogrammed
Traction system: Caterpillars
Transmission: Gears
Brushes: Yes
Safety: Beach system, automatic stop out of the water, electronic motor protection
Type of filter / access: Rigid filter with access from the top of the cleaner
TornaX OT 2100
TornaX OT 3200

Cleaning Zones
Bottom

Background / Walls

Types of pools
Up to 8 x 4 m
(14 m cable)

Up to 10 x 5 m




(16.5m cable)

Cleaning cycles
1 cycle (2h)

1 cycle (2h30)

Power Source
Standalone (230V)

Standalone (230V)

Scroll
Preprogrammed

Preprogrammed

Traction system
Caterpillars

Caterpillars

Broadcast
Gears

Gears

Filter
Top access
rigid filter
with opaque lid

Hard filter of




top access




with transparent lid

Brushes
Yes

Yes

Weight (without cable)
5.5kg

5.5kg

Weight (out of water)
13kg

13kg

Storage
Control unit support

Support the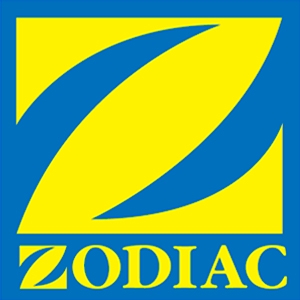 Data sheet
Limpieza (superficie)

Fondo y Paredes

Control remoto

No

Tipo de filtro

Cartucho

Tipo de limpiafondos

Robots

Product type

Pool Cleaners