Skimmer standard mouth cover circular concrete pool AstralPool
Skimmer 00249 Immediate Delivery
Check delivery time skimmer 00250
Skimmer standard mouth circular lid
Skimmer with standard mouth and circular pressure cover for concrete pools.
With UV treatment in the parts that are not buried.
Manufactured in white ABS, with gate float and clapper for flow regulation.
Boca standard para piscinas
Todos los skimmers de la gama tienen tratamiento UV en las partes que no quedan enterradas. Fabricados en ABS blanco, con flotador de compuerta y clapeta para regulación de caudal.
Conexión inferior de aspiración: rosca int. 1 1/2", ext, 2". Conexión simultánea al sumidero: Ø int. 50. Conexión superior de evacuación de agua sobrante Ø 40.
Cesto recogehojas.
Caudal recomendado 5 m3/h. Se recomienda instalar un skimmer por cada 25 m2 de superficie de lámina de agua.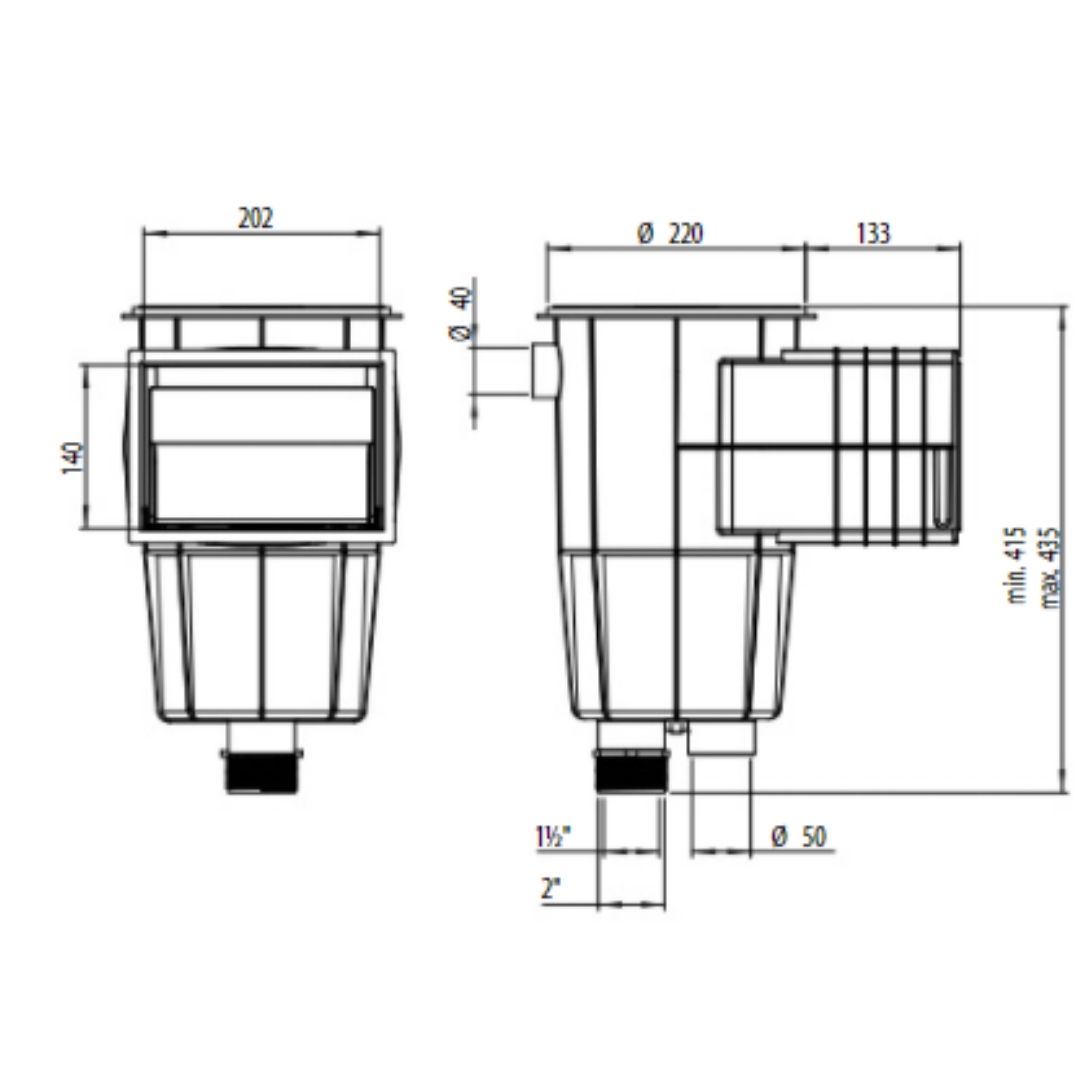 Spare parts for this product