Espa Multipool N pump
The Multipool N ESPA pump is a multistage centrifugal pump, specially designed to power automatic hydraulic pool cleaner systems that require a Polaris-type inlet pressure. It is compatible with chlorinated, salty and ozonated waters, and includes a continuous service with built-in thermal protector. It has a maximum power of 1 CV.
Materials
Pump body, foot and diffusers in polymeric material.
Shaft and all the metallic components of the hydraulic part in AISI 431 stainless steel.
Mechanical seal in graphite and alumina oxide.
L-2521 aluminum motor casing.
Winding impregnated with polyester varnish.
Engine
Asynchronous, two poles.
IP 55 protection.
Insulation class F.
Continuous service.
Single-phase version with built-in thermal protector.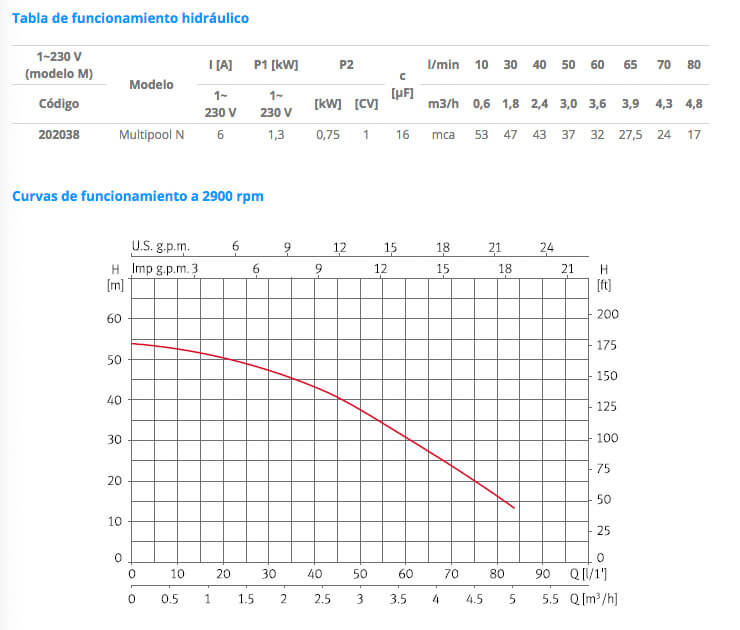 Spare parts for this product
Más Self-priming pumps que podrían interesarte